Starlight Express Room at Royal Darwin Hospital
In 2022, INPEX was delighted to enter a new partnership with the Starlight Children's Foundation to support the operation of the Starlight Express Room at Royal Darwin Hospital. 
The Starlight Express Room is the only treatment-free space in the hospital for children and their families to access a range of facilities and recreational activities, socialise and enjoy time away from the stress of the wards during their stay in hospital. 
Starlight Program NT Manager Jesse Butler says the local funding, which remains in the Territory, will also see the Starlight Express Room being renovated with upgraded technology and more space for fun and games. 
"It is so great to see the difference in the children from when they first come in to then how much happier
and more comfortable they are as they spend more time in the Starlight Express Room."
"There are craft tables, vintage arcade games, a mini-kitchen, computer games and just a chance to have fun and be a kid again," Jesse said.  
INPEX and Ichthys LNG have been supporting the Starlight Children's Foundation in a variety of ways since 2012, through fundraising campaigns, employee volunteering and supporting with activities, including the Starlight Christmas party.  
The Starlight Children's Foundation was also one of six charities selected as a beneficiary of Ichthys LNG's 2022 Perfect Day safety fundraising initiative, raising $22,500 for the charity over the 45-day maintenance shutdown campaign.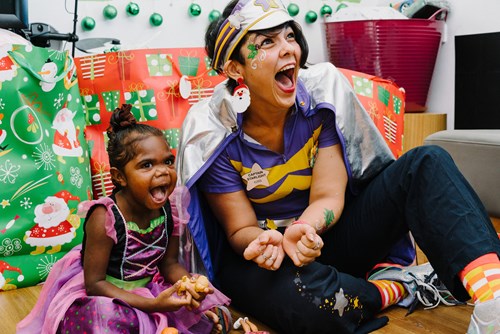 Bringing smiles to Northern Territory children in the Starlight Express Room
(Image courtesy of Starlight Children's Foundation)