Helping girls shine with Stars Foundation 
On behalf of the INPEX-led Ichthys Joint Venture, we are pleased to highlight our new community partnership with Stars Foundation (Stars), which aims to support female Aboriginal and Torres Strait Islander students to remain in school and actively engaged in education to finish Year 12. The program also supports students' successful transition into further study or employment.
Central to the program's success are culturally sensitive and empowering mentors who create a safe environment for students to develop positive self-esteem and essential life skills and unlock their full potential during impressionable years, ultimately preparing them for a brighter future with sustainable career pathways.
In 2022, Stars provided invaluable support to more than 2,400 Aboriginal and Torres Strait Islander girls across 43 school programs in the Northern Territory, Western Australia, Queensland, Victoria and South Australia.
Stars also actively supported their 2021 high school graduates and Stars Alumni cohort. This year, they are working with 2,800 students across 50 schools and plan to support 4,000 First Nations girls and young women by the end of 2024.
Since its launch in 2015, Stars students have achieved an impressive school attendance record. In 2022, their school attendance rate of 80%, outperformed Indigenous students not participating in the program (68%).
Additionally, the Year 12 completion rate for their students stood at an exceptional 91%, in contrast to the national Year 12 completion rate for Indigenous students, which was 65%. The INPEX-led Ichthys Joint Venture is very proud to partner with an organisation that positively impacts the lives of Aboriginal and Torres Strait Islander girls and looks forward to fostering and strengthening this relationship for years to come.
For more information read the Stars Foundation 2023 Annual Report.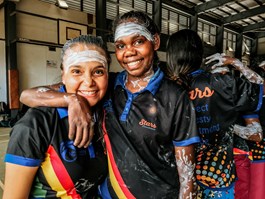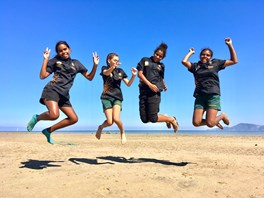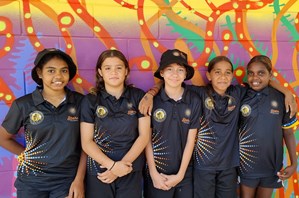 Images courtesy of the Stars Foundation