As a socially responsible company, INPEX is focused on developing, producing, and delivering energy in a safe and sustainable way. We believe Australia's natural gas can play a valuable role in achieving balance between decarbonisation and energy security. 
Working safely is our core priority, and we do so to protect our people and the environment. We work to detailed environment plans approved by the relevant regulatory bodies. 
To support Ichthys LNG's anticipated 40-year-old lifespan, up to 50 wells are planned, with 18 wells completed in the initial phase. 
Equipment and materials are mobilised to and from the 'Noble Deliverer' using three supply vessels, each making a weekly port call.  
Since the start of Ichthys operations, there has been more than;
261,000 tonnes of cargo handled
68,000 lifts conducted at the Port of Broome
1130 vessel port calls to supply equipment and materials required for drilling operations.  
INPEX will continue to safely deliver its drilling operations with the help of the local community and businesses.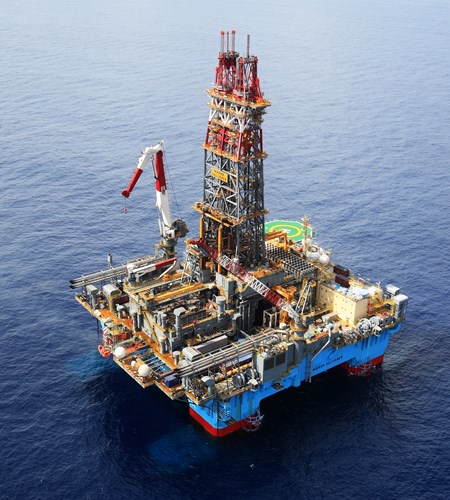 One of the Ichthys LNG drill rigs, the 'Nobel Deliverer'